Dunmoore, the UK real estate investment and development company, has appointed Benjamin Powell as an investment surveyor to support its ambitious growth plans.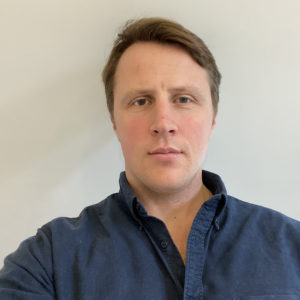 Benjamin's remit is to source on- and off- market industrial and trade counter opportunities and support the company's ongoing and future asset management and development initiatives.
On completion of a business and Spanish degree at Trinity College, Dublin, Benjamin joined Savills' graduate scheme and qualified as a chartered surveyor in 2016. He left Savills to join the Berners-Allsopp Estate, where he was responsible for asset management and development monitoring in central London. He subsequently completed an International MBA at IE Business School in Madrid.
Benjamin's appointment follows those in the last 12 months of Alex Marshall as development director and Chris Brooksbank as investment Surveyor.
Jeff Hobby, CEO and owner of Dunmoore, said: "We are delighted to welcome Benjamin to Dunmore to help us with our continued growth. Whilst the past six months have presented numerous challenges, we still have ambitious plans for the business and look forward to seeing Benjamin help contribute towards them".
FOR FURTHER INFORMATION:
Jeff Hobby
Dunmoore
01488 639 651
James Whitmore
Tavistock
020 7920 3150
NOTES TO EDITORS:
Dunmoore
Founded and owned by Jeff Hobby, Dunmoore is a private UK property investment and development company with offices in London and Newbury. It focuses on the office, trade counter and multi-let industrial sectors. It is active in central and southern England, having undertaken close to 2 million sq ft of projects since inception in 2007. For more information go to dunmoore.co.uk